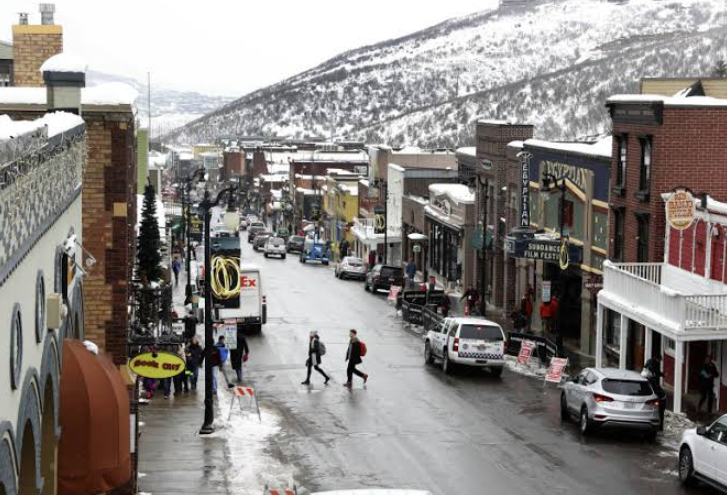 Are you willing to attend the Sundance Film Festival Like A Pro?
The Sundance Film Festival 2021 is happening soon and if you have already booked your Sundance tickets, then this is going to be the most fun trip that you have ever experienced. Even if you don't watch any movie, there is still a lot to do and explore in Park City while you're there.
Once you step in Utah during the month of January, you will see the kind of vibe the region gives out. It's a celebration of the year and the best thing about the 2021 Sundance Film Festival is that everyone and anyone can join. You will see renowned directors, actors, writers and people from the movie industries from around the globe just walking around and making the most of their time.
The world premieres and screenings of highly anticipated movies is an experience worth having, at least once in a lifetime. Not to mention, Sundance Institute offers great opportunities to young filmmakers through this event and they can take their career to the next level.
Sundance Film Festival, also known as the Utah Film Festival will give you the time of your life. If you are a commoner with big dreams to showcase your work at the silver screen, Sundance Film Festival 2021 is an opportunity you need to seize and make the most of it.
So, now that you have booked your ticket to the 2021 Sundance Film Festival and you cannot wait for January to arrive, there are a few things that you need to know if you're attending for the first time.
Sundance 2021 will be an event full of excitement and happenings. Those who will be attending this event for the very first time won't be able to experience it fully as a regular attendee would.
Keeping that in perspective, we thought why not we send out a few tips your way that will help you experience this premier event just like someone who has been going there for ages.
Here are some tips that will help you experience Sundance 2021, Utah like a pro.
Dress Warmly
Those who attended Sundance 2019 for the very first time had one common thing to say, "Dress according to the weather and not according to the fashion".
For some people, this tip may not matter but we have always seen people walking around Park City, extremely underdressed for the occasion. Winter in Park City is excruciating, especially during the nights.
This means you need to dress up for not just cold weather but for snowy weather as well. Add as many layers of clothing as you can. We would also suggest getting long boots and warm underwear to keep you cozy if you have to wait in the cues for longer hours.
You need to ensure that you don't end up sick just because you wanted to put on the best fashion show. Remember, fashion won't matter if you're lying curled up in your bed at an event that you shouldn't miss. Keep yourself warm and dress accordingly.
Always Plan Ahead for Tickets and Movies
Sundance Film festival isn't just an event where you will only watch movies. There are a lot of official and unofficial events going on and you need to RSVP them on their website.
Get the Sundance schedule by downloading their application or by regularly visiting their website. You will also find an on-site box office where Sundance tickets are available but they're usually sold out. So, if you want to get individual tickets, that to on-site, there are only two ways to get them,
Arrive early at the box office and see if there are any unsold tickets available for the movies you want to watch.
Hop around the festival and observe if someone would like to sell their tickets to you. Plans change all the time at the Sundance Film Festival so you never know when your luck might turn around.
The only stress-free way to get Sundance movies tickets is to buy them in advance. You can register for a free account on the official website and book tickets in advance.
Choose Close by Accommodations
One thing you don't want to do during the Sundance Festival is to spend the entire day traveling. To keep yourself safe from this hazard, choose accommodations that are close by to Main Street so you can make the most of the event.
Park City offers you with many decent accommodations at different prices. If you cannot find an appropriate hotel in Park City, you can also go for Airbnb because they're much more convenient and less pricey.
Don't Stalk
Sundance Film Festival is an event where you are bound to get star-struck. You will see your favorite stars walking down the streets and you would want to take a picture of them or shake hands with them.
But don't be a stalker. Be polite and remember to not cause any trouble. All the stars you see during the festival are surrounded by strong protocol so one wrong step and you might have to say goodbye to Sundance forever.
If you want to get a picture, ask them nicely and if they say no, back off and if they say yes, take your picture quickly and move ahead.
Never Rent a Car
During the Sundance Film Festival 2019, some people made the mistake of renting their own cars because they were off the view that they will be able to drive around Park City which isn't possible, is it?
Sundance Institute exclusively launches the free shuttle service to provide ease at max to the visitors. There are literally thousands of people visiting the venues that you just cannot get your car through. And if you do arrive in a car, you will only be stuck in traffic all day long.
Also, do not take Uber or other car services while you are at the festival even if you're tempted to. You will waste your entire day just by getting stuck in the rush. Using the shuttle throughout the event is the wisest commuting option available.
So, these are a few tips for attending the Sundance Film Festival. If you attended the 2019 Sundance Film Festival, we are sure you must have related to this article but if you haven't, we hope your trip will be phenomenal.
If you have any tips that you would like to add here, feel free to comment below and let our readers know about your own experience at the Sundance Film Festival.