Trying to figure out how to watch Sundance Films without going to the festival? Well, take some time out and stream some of the best Sundance Film on Netflix without breaking a sweat.
Once the Sundance box office opens for business, Amazon and Netflix begin their hunt for purchasing some of the best movies for their streaming platforms. With the ease that Netflix brings, you can watch some of the best Sundance movies without even going to the festival.
Downloading movies from torrent has become old school and ofcourse illegal too. It takes a lot of time and dedication plus you get bound to your screen whenever you're downloading movies from external sources.
That's where Netflix has definitely made things easier for all the movie enthusiast. If you have a moderate internet connection, you can easily watch your favorite movies without having to wait for hours before it downloads or streams.
Speaking of which, every year, a select number of Sundance films on Netflix are also released. These are usually Sundance Award Winners that get to have their own private space on the internet's entertainment hub.
If you have been having trouble finding the winning Sundance Film Festival movies on Netflix, our guide can definitely help you out.
Here is a list of top 7 Sundance Film Festival Winners on Netflix that you can watch,
1. Tallulah
Ellen Page starred Tallulah is a drama movie about a babysitter who signs up for more than she could actually handle. The movie was picked up by Netflix for $5 million and generally received positive reviews by the viewers.
The film co-stars Allison Janney, Zachary Quinto, and Uzo Aduba.
2. Nobody Speak
Do you remember the case where Gawker got sued by Hulk Hugen for posting his sex tape online? Well, this documentary follows that case and you can watch this intense feature on Netflix.
3. I Don't Feel at Home in This World Anymore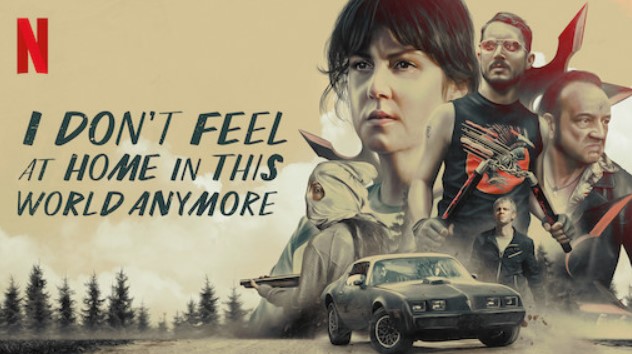 "I Don't Feel at Home in This World Anymore" is a Netflix original that received raving reviews by the viewers and the critics.
The movie stars Melanie Lynsky and Elijah Wood and the genre of this flick is a dark comedy about a woman who decides she is just done dealing with all the toxic people in her life.
4. Love and Friendship
Love & Friendship is the adaption of a stellar novel by Jane Austin and it was directed by Whit Stillman.
The movie stars Chloe Sevigny and Kate Beckinsale. It is exclusively available on Netflix for the viewers and is also available on Amazon Prime.
5. Under the Shadow
Under the Shadow was the first movie ever to score a deal with Netflix on the very first day of its screening. This is an Iranian horror movie that received enigmatic reviews by the viewers.
The movie was first upheld for a theatrical release and then was later available on Netflix for streaming.
6. The Discovery
The movie was picked up by Netflix way before it was walking down the runway for Sundance.
The movie stars Sundance founder Robert Redford along with Rooney Mara and Jason Segel. Discovery is a sci-fi movie about a scientist who is hell-bent on proving his point that there is an afterlife but nobody takes his theory seriously until it's too late.
7. The Fundamentals of Caring
The Fundamentals of Caring was purchased by Netflix for $7 million before the Sundance Film Festival even began so you can already assume that this is a masterpiece.
The movie stars Paul Rudd and Selena Gomez. It's about a man who gets enrolled in a caregiving class while he is dealing with some of his own personal losses.
So, these are the best Sundance Films on Netflix that you can easily watch while staying in the comfort of your home. Watching Sundance Movies isn't an issue anymore especially because of Netflix.
If you have any other recommendations for us in this regard, do let us know through your comments below.