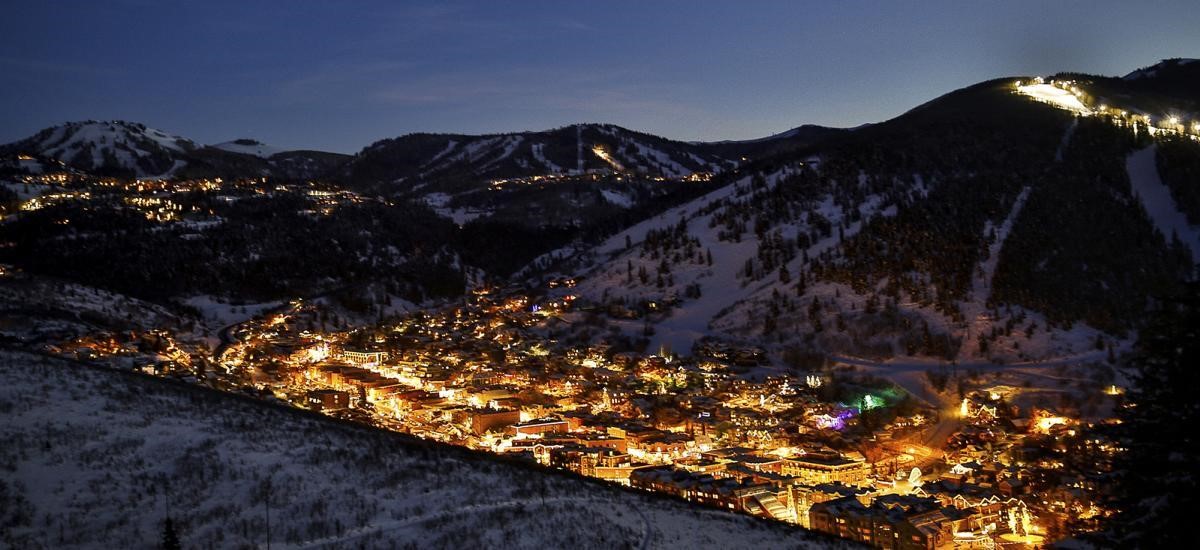 Every year Sundance film festival is arranged by Sundance Institute, a non-profit organization founded by actor Robert Redfort. Numerous Independent American filmmakers and artists take part in the Sundance festival to showcase their ideas, which has always been considered an essential contribution to the growth of the American film industry.
Attending the Sundance Film Festival 2021 First Time?
From traveling, availing Sundance tickets, exploring Sundance at Utah to staying at economical and best hotels, Mountain City Utah has got everything prepared for you beforehand.
Travel to Utah
Salt lake city airport has connectivity to 91 destinations through 8 airlines serving around the globe. shuttle services are provided for ground transportation from the airport to Sundance film festival locations. Heber Valley airport located at 20 minutes drive from Park City and sundance resort is another option for those who prefer traveling privately.
Bed & Breakfast at Sundance
While visiting a new place, it's always the right option to gather all the information from the locals. In collaboration with the Stayparkcity and according to complete native knowledge about stay inns available in Utah, Sundance offers the finest and economical places to stay.
For 8 days stay during the festival week in a hotel in park city, the prices start from $303 for a single room. Multiple discounts are available at different hotels but you have to book early to enjoy the perks.
Condo hotels with private kitchen and living areas, condominiums where you can enjoy BBQ parties and private rental homes and where you can be at home and enjoy complete autonomy are also on the list.
Getting Around the Cities
For ground transportation from hotels or airports to theaters, multiple traveling options such as shuttles, rental car services, and private car services are also available in Sundance.
During the festival, films are screened in theaters and cinema houses at three different locations: Park City, Salt Lake City, and Sundance Mountain Resort near Provo. Buy Sundance festival tickets according to your accommodation, as there is a distance of an hour and a half between these three locations.
In Park City, you can also avail of the free shuttle services to all the theaters and venues within the city. This could also be a chance to meet other festival attendees, formulate your own group and enjoy the festival to the fullest.
There is no public parking in Park City, however, free and paid parking facilities are available.
Salt Lake City offers
parking areas
at four different locations near theaters. Contact numbers of Car rental services in
Park City
and
Salt Lake City
are also available on their respective official sites.
At Sundance mountain resort complimentary parking facility is available for all the festival-goers.
Sundance airport parking located at 215 North 40th Street, Phoenix, AZ 85034 provides easy and quick access to parking lots at the cheapest rates. Reservations can be made beforehand. From here, free shuttles to venues and theaters are also available.
Explore Utah
Sundance 2021 is your chance to explore Utah. Whether or not you attend the festival there is a lot more you can enjoy here. In winter the city's natural beauty is at its finest. Do not forget to pack warm clothes and jackets. Utah Olympic Park also offers skiing spots for the visitors.
Live music nights take place every Friday and Saturday at Montage deer valley, a fine enormous hotel for all kinds of first-class indoor and outdoor events.
Sunday Park City silly market invites families and kids to enjoy the cultural outlook of the city, For multiple fun activities like bouncy houses, face painting, hula hoops and a lot more, do pay a visit to this bustling market.
Best Places to Eat Out at Sundance
A foodie's tour is never complete without exploring the traditional dinings and eateries of the host city. According to the local's guide, the best places to dine out at Park City are Handle, Prime Steak House and Firewood on Main. For Italian cuisine, be sure to visit Vinto. If you want to savor the Asian cookery; from Korean to Chinese classics, Wahsho offers original Asian cuisines.
Restaurants near Sundance Resort are also known for their high standard services and lively ambiance.
Sundance Film Festival 2021
Sundance film festival 2021 will be taking place from 23rd January to 2nd February. All the theaters, cinema houses will showcase the artwork of diverse filmmakers and artists. Sundance film festival tickets, season passes, packages, individual tickets, and Ewaitlist are different methods to book your favorite show online.
Visit Sundance box offices available in ParkCity, Lake City or Sundance mountain resort to exchange Sundance tickets, avail vouchers or to get detailed information about tickets.
Sundance Programs Schedule
For the 2021 festival Sundance schedule for all the programs will be announced in December.
Sundance festival gives a variety of choices to the audience to enjoy movies. Few like to watch movies at Sundance Drive-In while relaxing in their car seats, while others might enjoy indoor theater systems. Keeping in view the audience preferences, both cinema houses, theaters, and drive-in theaters sell tickets according to the Sundance movie schedule.
Sundance Awards
Every year from all the short series, documentary films or seasons showcased at the festival, the movies filmed in an outstanding method and based on most remarkable ideas are nominated for the Sundance Awards.
Sundance film festival winners get the chance to meet popular producers, directors, and funders which helps them to promote their projects.
Sundance 2019 and 2018 Overview
During the 2019 Sundance film festival, out of 14,259 submissions, 121 movies and 73 short stories made it to the Sundance theater screens and were showcased from morning 8 a.m till 12 a.m midnight.
If you want detailed information on the 2019 Sundance film festival event schedule, it is available in a printable format.
In Sundance 2019 among different film categories, two movies came out as Sundance winners of 2019; Clemency won the Grand Jury Dramatic Award and Monos won the World Cinema Dramatic Special Jury Award.
10 movies earned the opportunity for world premier under NEXT category award in the Sundance film festival 2019.
Sundance film festival 2018 introduced the new methods of filmmaking to the American film industry. Sundance organization's purpose has always been to promote diverse and different ideas.
During 2018, 123 feature films and 69 short films out of 13,468 Sundance film festival submissions gained an opportunity to be showcased at this grand film festival.
Submit Your Project at Sundance
Sundance youth forum invites the energetic young filmmakers with diverse ideas to submit their fiction and nonfiction film projects to the Sundance festival every year. Visit sundance official site to know more about participating in the Sundance youth forum.
Park City Film Festival
Park City Film Festival takes place in mid of June during summer. Young and aspiring artists take part in this festival. Park City festival offers equal opportunities to immature and new filmmakers to confidently step forward and represent their idea on a grand platform.
Frequently Asked Questions: FAQs
Where is the Sundance Film Festival taking place?
Every year in the United States, the largest independent film fest "Sundance film festival" takes place in Park City, Salt Lake City, and Sundance Resort at Utah during winter.
When is the Sundance film festival?
Sundance film festival 2021 will be a ten days event taking place from January 23 to February 3rd.